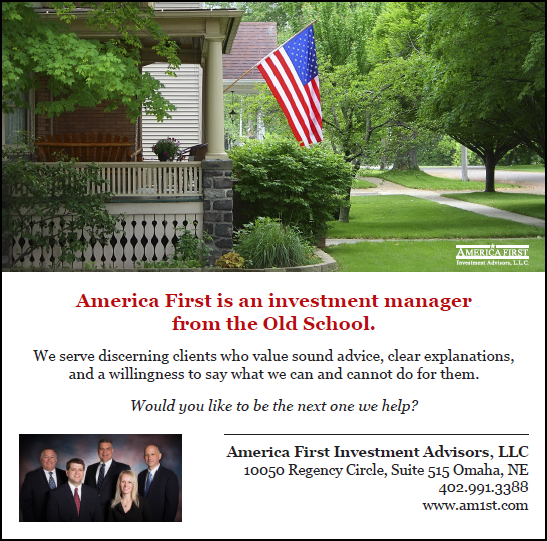 Clients know that America First is an investment manager from the Old School. Now we're helping to spread the word by advertising in Omaha Magazine.
Our ad is shown to the left.  You can also see it on page 125 of the May/June edition of Omaha Magazine.
This post expresses the views of the author as of the date of publication. America First Investment Advisors has no obligation to update the information in it. Be aware that past performance is no indication of future performance, and that wherever there is the potential for profit there is also the possibility of loss.