Shares of Apple fell today following the Company's latest earnings report.  This brings to mind the article we wrote about the Company's stock price more than two years ago for gurufocus.com. At the time, shares seemed to trade at a low multiple of earnings, but investors were neglecting to consider how hard it would be for such a large company to continue to grow.  Gravity seems finally to have prevailed over sentiment.
Apple illustrates again how our approach to investment management differs from the norm.  We don't feel compelled to own a stock that is currently popular with the market.  If a company doesn't meet our tests, we won't buy it.  This means we are sometimes faulted for not owning a "can't miss" investment.  As with Apple, we can admire a company's products and management, but if the share price isn't reasonable, we're not going to own it. Sticking with a disciplined approach is often uncomfortable, but it's the best way to build wealth.
---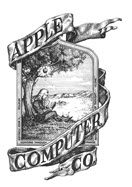 October 8, 2012
Apple's original corporate logo depicted Isaac Newton reading under the shade of a tree, an apple dangling from a branch overhead. The story goes that the young Newton was inspired to his theory of gravity when the apple dropped on his head. Four centuries later, investors in Apple Inc. are about to re-discover that gravity can still leave a bruise.
It was in late August that Apple became the most valuable U.S. company ever, surpassing the $620 billion market cap that Microsoft reached in 1999 during the tech stock mania. Far from becoming nervous about the record price, Apple enthusiasts have been cheered by sales of the new iPhone 5, prospects for an iPad mini, the potential of a breakthrough TV service and the seemingly unlimited growth potential in emerging markets. Doubts about the stock have been mollified by a seemingly low PE ratio of 15x expected earnings and near-unanimous "buy" ratings by Street analysts. There was even some comfort, oddly, in the observation by S&P Capital IQ that Apple would need to reach $900 per share before it would exceed the "inflation-adjusted" price of the old, bubble-induced Microsoft record.
Can the stock actually provide a decent return at today's price? After seeing shares rocket 58% year-to-date through Monday, it's hard to imagine new Apple shareholders being satisfied with a pedestrian gain of 10% in the coming year, but achieving even this would require a Herculean effort.
To gain that 10%, Apple would need to add $60 billion in market value. In the jumble of $1 trillion deficits and $100 billion bailouts, we've become so used to big numbers that we've lost sight of just how big they are. That additional $60 billion is more than the current market cap of more than 90% of the companies in the S&P 500. So, Apple would need to add value in the coming year greater than the current market cap of such giants as American Express, United Health, Union Pacific, Costco and Boeing. Don't even think about how hard it will be to do this the year after that. The vaunted Apple ecosystem of devices, content and apps provides real business advantages, but the extraordinary profit the company enjoys invites intense competition that will make it harder and harder to stay ahead. Improvements to the iPhone and iPad are already becoming more evolutionary than revolutionary. And the expansion of open platforms like HTML5 promise to give consumers access to content and apps without the need to buy the high-priced devices sold by Apple. This may prove especially appealing as a chronically weak economy prompts buyers to look for ways to save money.
Doubtless the spectacular popularity of Apple products has led to a halo effect for the stock. Despite the popularity of books that highlight the dangers of letting emotion override rationality when making decisions, investors are still most comfortable going along with the crowd. That goes double for professional investment managers, who feel pressure to own a stock like Apple that bulks large in the S&P 500 and has posted big price gains. As Newton said in another moment of insight, "I can calculate the motion of heavenly bodies but not the madness of people."
---
Barry Dunaway, CFA®
Executive Vice President & Director of Research
America First Investment Advisors, LLC
---
This post expresses the views of the author as of the date of publication. America First Investment Advisors has no obligation to update the information in it. Be aware that past performance is no indication of future performance, and that wherever there is the potential for profit there is also the possibility of loss.