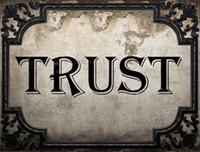 America First Investment Advisors is an investment manager from the Old School. We put the interests of our clients first.
Don't all investment managers do that?
As it turns out, no.
Two Simple Questions
You will think of at least two questions when a financial advisor recommends something to you:
Does this make sense for me?
What will it cost?
Fiduciaries Must Work in the Best Interests of Their Clients . . .
If you are working with a firm that is exclusively a fiduciary, the answers to these questions will be easy to understand. A fiduciary will learn about your needs and recommend what they believe to be in your best interest. This includes making sure that any costs are reasonable.
America First is regulated by the Securities & Exchange Commission as a Registered Investment Advisor. We must act as a fiduciary for clients, putting their interests first.
When we meet with a potential client, we will ask about your financial situation, goals and ability to accept risk. If we believe that our investment management would serve your best interest, we will discuss having you become a client. If we don't think we're the right answer, we will be happy to point you in the right direction.
The cost of our service is easy to understand. The only income we receive is a quarterly management fee.
We try to minimize other expenses.  To reduce trading costs, for example, we keep turnover low and use discount brokers.
But Other Advisors Can Put Their Own Interests First.
Working with a firm that is not exclusively a registered investment advisor makes it harder to see why a recommendation make sense and what it will cost.
Those who work for such firms may be what are called "registered representatives" of broker-dealers. One thing they might recommend is the purchase of a mutual fund. In doing so, they are not required to act in the client's best interest. The same is true for licensed insurance agents who sell annuities.
These other advisors are held to a different standard, one that requires them to offer investments that are "suitable" for their clients. They are free to recommend products that pay themselves high commissions, even if cheaper alternatives would be better for their clients.
Does Your Advisor Wear One Hat or Two?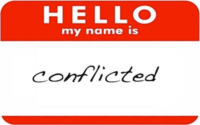 If you're confused, you're not alone. The staff of the Securities & Exchange Commission has noted that there is a "dual-hat problem" at work.
Some advisory firms have more than one business under their roof. Reps who work there may be able to offer investment management through a registered investment advisor subsidiary or affiliate. If so, the rep can claim to be a fiduciary.
That very same rep may also be licensed to sell mutual funds and annuities. When offering these products, they are not required to act as a fiduciary. They can recommend what pays a high commission.
Clients of firms like this will be given disclosures of potential conflicts of interest. Surveys show, however, that most investors wrongly think that all the advice they get is in their best interest.
How to Spot a Potential Conflict
How can you tell if someone you're speaking with is a registered rep or licensed insurance agent? How do you know that the advice you're getting may not be in your best interest?
There are two easy ways to tell. Registered reps are regulated by the Financial Industry Regulatory Authority (FINRA), a group that oversees broker-dealers. You will see "FINRA" in disclosure documents. Licensed insurance agents are regulated by state insurance authorities.
Another tell-tale sign that you are working with a registered rep or licensed insurance agent is by noting certain language in brochures and advertising. You will see wording along the lines of, "Securities offered by . . ."
Is it wrong to get advice from someone who does not work exclusively as a fiduciary? Certainly not. We know many ethical registered reps who put the interest of their clients ahead of their own.
As a client or potential client of any sort of financial advisor, though, you need to be alert to potential conflicts.
America First Works for You
America First Investment Advisors is exclusively a registered investment advisor.
We sell our services as an investment manager. We do not sell funds, annuities or other financial products.
Our only business is managing investments for our clients. Our only compensation is a quarterly management fee. As a fiduciary, we put your interests first.
#####
Call Us Today
Interested in learning more? In order to provide a high level of service, we work with people who have at least $300,000 available for long-term investment.
Our investment philosophy starts by recognizing that stocks are ownership interests in real businesses. We search for good, well-managed businesses that are trading in the market at prices below what we estimate they are worth. When buying bonds, we insist that our clients receive a rate of interest that compensates them fairly for the risks they assume.
If our Old School approach sounds interesting, call Eric Ball at 402-991-0994 to discuss how we may be able to help you.
---
Barry Dunaway, CFA®
Executive Vice President & Director of Research
America First Investment Advisors, LLC
---
This post expresses the views of the author as of the date of publication. America First Investment Advisors has no obligation to update the information in it. Be aware that past performance is no indication of future performance, and that wherever there is the potential for profit there is also the possibility of loss.