Here's a game I like to play:  How long can you watch business news network CNBC before hearing something absurd?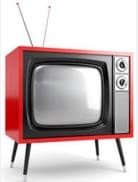 I don't mean something silly or odd, but the sort of absurdity that makes you wonder if logic really exists anymore or simply becomes unstable under hot studio lights.
Here's an example.   A couple of weeks ago, a guest was discussing shares of Amazon.  He said something like, "You know, Amazon was trading at about 50 times cash flow, and then it went to 60 times.  At 50 times, you might have said, 'Wow, that's crazy.' But that's what you have to pay to participate . . ."
Now, I sometimes wonder how to get across to people that when we say we are an investment manager from the Old School, we really do mean something by that.  The fellow on CNBC talking about Amazon is not at all what we mean by Old School.  We would have expelled him.  To our way of thinking, if you start by saying the price of a security is "crazy," the only rational conclusion is to say, "Do not buy it."
But the guest wasn't completely irrational.  He was following the logic of the typical professional investment manager, whose great fear is that his returns will be less than those of his peers.  To avoid "underperforming" and possibly losing clients, he will buy what others are buying and not care very much what price he pays.  This almost assures future losses for his clients.  After all, overvalued stocks eventually come down.
With the Old School approach, we actually do try to buy low and sell high.  This means we will be out of step with competitors at times, but that's a business risk that we accept for putting the long-term interests of our clients first.
---
Barry Dunaway, CFA®
Executive Vice President & Director of Research
America First Investment Advisors, LLC
---
This post expresses the views of the author as of the date of publication. America First Investment Advisors has no obligation to update the information in it. Be aware that past performance is no indication of future performance, and that wherever there is the potential for profit there is also the possibility of loss.