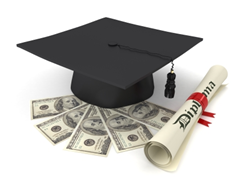 There has been a lot of advertising recently by companies offering to help borrowers refinance their student loans. A new article by Michael Kitces has some good insights on the subject. He warns that borrowers who refinance federal student loans into a private loan will lose access to flexible repayment and potential loan forgiveness programs sponsored by the government.
Here's a link to the article: http://www.nasdaq.com/article/kitces-beware-student-loan-refi-cm599361
---
Katerina Wiese, CFP®
Chief Compliance Officer and Financial Planner
America First Investment Advisors, LLC
---
This post expresses the views of the author as of the date of publication. America First Investment Advisors has no obligation to update the information in it. Be aware that past performance is no indication of future performance, and that wherever there is the potential for profit there is also the possibility of loss.