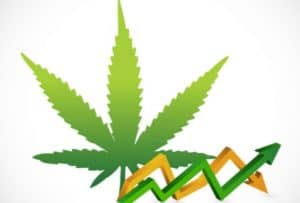 Marijuana – or cannabis, as its devoted followers prefer to call it – has lit up the stock market. This new sensation follows the plunge of yesterday's "can't miss" speculation, Bitcoin.
No client has asked us about these stocks, which strongly suggests that you know we wouldn't own them.
Aside from any ethical considerations, you have to wonder about the business case for something that is literally a weed.
But maybe I'm wrong. Could it be that the dandelions and crabgrass in my backyard are going to make me the next Warren Buffett?
---
Barry Dunaway, CFA®
Executive Vice President & Director of Research
America First Investment Advisors, LLC
---
This post expresses the views of the author as of the date of publication. America First Investment Advisors has no obligation to update the information in it. Be aware that past performance is no indication of future performance, and that wherever there is the potential for profit there is also the possibility of loss.