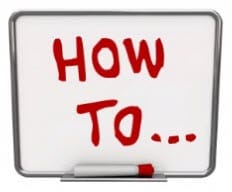 The trustees of the Omaha School Employees' Retirement System have taught everyone a lesson in how to be a bad investor. A series of articles by Henry J. Cordes of the Omaha World-Herald shows how the pension fund went from having one of the best investment records among peers to one of the absolute worst, with a pension shortfall of more than $700 million.
The trustees were scared by the market drop in 2008. They wanted less volatility and were advised by a consultant that "alternative assets" would do this and deliver growth. The trustees invested in junk bonds, real estate, commodities, hedge funds and private equity, despite not knowing how to analyze such assets. They trusted their consultant and didn't care that he had a financial interest in selling them such investments.
Losses piled up and the fund was even the victim of fraud. Despite a dismal record, few people connected with the pension fund knew how bad things had become until the reporter brought it to their attention. Some of the trustees who ratified the bad decisions remain in office, and it looks as though no one will be held responsible. Budget cutbacks and tax increases seem likely.
There are a host of lessons that could be learned from this experience. Trustees should have recognized that their pension plan, being long-term in nature, could accept volatility and even benefit from it. They could have bought at low prices but chose to sell at the bottom. In their search for imaginary assets that would provide high returns with little volatility, they allowed themselves to be taken in and fleeced.
---
Barry Dunaway, CFA®
Managing Director
America First Investment Advisors, LLC
---
This post expresses the views of the author as of the date of publication. America First Investment Advisors has no obligation to update the information in it. Be aware that past performance is no indication of future performance, and that wherever there is the potential for profit there is also the possibility of loss.