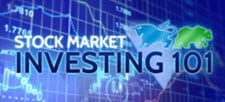 Who hasn't heard a parent say, "And I suppose if everyone jumped off a cliff, you'd do that, too?" Every child knows that there is only one acceptable reply: "No, I guess not." Few really mean it, though.
Crowd psychology is a never-ending source of interest. Some who are most comfortable running with the herd become investment managers. Others, according to an article that appeared yesterday in The Wall Street Journal, become the Chief Financial Officers of big companies.
The Journal article predicts that although many companies have seen their share prices drop so far this year, we shouldn't expect to see them use more cash to buy back shares.
Buy High, Sell Low?
No, history shows that managements are more likely to buy back stock when share prices are high, not low. For example, figures show that $723 billion was spent on buybacks in 2007 before the last bear market really got going and only $155 billion in 2009 when stocks hit bottom.
When times are good, companies generate a lot of cash. Executives feel comfortable buying back stock, even though share prices are likely to be high. Companies may even borrow to fund share buybacks.
Managements rationalize paying high prices. Share repurchases are seen as a way to offset the increase in shares outstanding that occurs when stock options are exercised by employees. This helps reported earnings per share.
Buybacks can also "reward shareholders" without committing a company to pay a higher regular dividend. Buybacks can be done at the discretion of management, whereas reducing a dividend causes concern about a company's prospects.
When times are uncertain, companies fear being vulnerable to distress. Even though share prices may be low, managements will say it is only prudent to conserve cash rather than buy back stock.
No, It's Buy Low, Sell High
We have the Old School idea that the goal of investing is to buy low and sell high. Managements who are really trying to create long-term value will maintain cash reserves and borrowing capacity so that they can take advantage of the investment opportunities that arise when prices are low. This may not be comfortable for management, but it is effective for shareholders.
---
Barry Dunaway, CFA®
Executive Vice President & Director of Research
America First Investment Advisors, LLC
---
This post expresses the views of the author as of the date of publication. America First Investment Advisors has no obligation to update the information in it. Be aware that past performance is no indication of future performance, and that wherever there is the potential for profit there is also the possibility of loss.