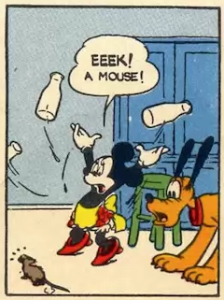 Lately it seems that when the markets need a break from worrying about China, they worry instead about the possibility that the Federal Reserve may increase a key interest rate by one-quarter of a percent.
Yes, one-quarter of a percent.
Does anyone in the real economy change their plans to buy a home, expand a business or hire a new employee because of a one-quarter percent change in interest rates?
I don't think so. Borrowers know that current interest rates are a bargain by any historical measure. A small rise in rates won't change that.
Why the worry, then?
Because if people acting in the real economy can take a small rate increase, people in the sometimes unreal world of financial markets can find it more difficult.
We've said many times that buying Treasury bonds with yields around 2% makes little sense. After inflation and taxes are taken into account, the return that is left is next to nothing. Worse, bond prices will fall – maybe a lot – when interest rates go up.
But there are bond buyers who will gladly invest at 2%. Those who can borrow at close to a zero rate of interest can profit from the difference between that 2% and their low borrowing cost. This is an example of what's called a "carry-trade." Lots of securities have been purchased with just this sort of arrangement. And it isn't just bonds. Stocks, commodities and other assets have been bought with cheap loans.
Those who borrow to fund their investments have to be concerned with the risk that their rate of return may someday decline and even fall below their borrowing cost. It's no use borrowing at a rate near zero if the asset you've purchased is falling in price. An increase in interest rates will also narrow the difference between the rate of return available on assets and the rate paid to borrow. This will lead some traders to sell.
Policymakers face a conflict. They want financial markets to be strong so that at least those who own investments will be encouraged to spend and invest more, thereby helping the economy to grow. They also want interest rates to rise over time to more normal levels, though this runs the risk of increased market volatility.
We doubt that rates will be increased in the near future. Our view is that politicians and policymakers can be counted on to postpone hard decisions for as long as possible. As long as they reason that economic growth and inflation are below their targets, they will have a bias toward keeping interest rates low.
Whether rates are raised or not, we will continue to focus on financially strong companies that we expect will be able to take advantage of volatility. Those who have borrowed to fund their investments may be forced to sell at some point. At the right price, we'll be happy to buy.
---
Barry Dunaway, CFA®
Executive Vice President & Director of Research
America First Investment Advisors, LLC
---
This post expresses the views of the author as of the date of publication. America First Investment Advisors has no obligation to update the information in it. Be aware that past performance is no indication of future performance, and that wherever there is the potential for profit there is also the possibility of loss.