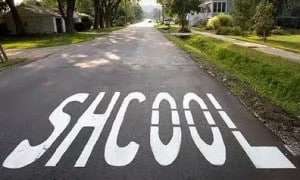 How do we find good investments?  Partly by examining bad ones.
Among the hardest hit stocks lately have been those of large European banks.  These institutions have characteristics that are almost exactly the opposite of what we look for.
We want good, understandable businesses that are well managed and available at reasonable prices.  We want companies that can survive and thrive in periods of volatility.
Doesn't everyone want this?  Apparently not.  Consider the position of those who have invested in large European banks.
Businesses We Don't Want
By our criteria, the banks fail on all counts.  Their operations are too wide in scope and too complex to be understood, either by their management or outsiders.  It's impossible to say what their businesses are worth.
Their operations are wholly dependent on ready access to borrowed funds.  During periods of volatility – which are inevitable in a complex system – they are at the mercy of the market.  They may have to pay high prices to borrow or else sell stock at such low prices that existing shareholders will see the value of their shares diluted.
Market observers seem baffled that the share prices of these banks have fallen so much. Deutsche Bank, Credit Suisse, Commerzbank and Societe Generale are all down at least 30% so far this year.  Bank managements say they are confident that their institutions are financially strong.
It doesn't take much to cause problems when a bank relies so much on borrowed funds.  With growth slowing in much of the world, these banks face the possibility of losses on the loans they have made and on the securities they own.  With less income from trading and wealth management, the banks are more likely to need costly outside financing.
And Businesses We Do Want
Contrast the position of these banks with that of companies that are cash-rich.
The banks are victims of volatility.  Cash-rich companies are beneficiaries.  They can invest in new projects, make acquisitions or buy back shares at low prices.  All of these can build value for shareholders.  That's the sort of investment we want.
---
Barry Dunaway, CFA®
Executive Vice President & Director of Research
America First Investment Advisors, LLC
---
This post expresses the views of the author as of the date of publication. America First Investment Advisors has no obligation to update the information in it. Be aware that past performance is no indication of future performance, and that wherever there is the potential for profit there is also the possibility of loss.