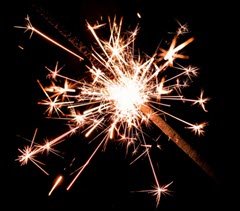 This month marks the 25th anniversary of the founding of America First Investment Advisors. We thank our clients for making this possible, and we will continue to serve you to the best of our ability.
We have a reputation for being tight with a dollar. So, it will surprise no one that we're deferring our celebration till July 4th. Who's to say that at least a few of the fireworks that night won't be for us?
---
Barry Dunaway, CFA®
Managing Director
America First Investment Advisors, LLC
---
This post expresses the views of the author as of the date of publication. America First Investment Advisors has no obligation to update the information in it. Be aware that past performance is no indication of future performance, and that wherever there is the potential for profit there is also the possibility of loss.