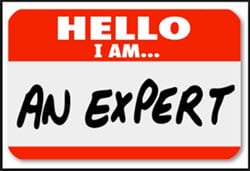 If you're like most consumers, you wake up every day hoping to pay higher prices for the things you buy.
Pardon – you don't do that? That's news to at least one senior government economist.
Bloomberg reported recently that the Chief Economist of the European Central Bank, Peter Praet, "sees a risk that investors and consumers will lose faith in policymakers' projections for reviving inflation."
If it's absurd to think that consumers want inflation, the same is true for investors. Anyone who buys a bond yielding 2% will see their real return wiped out at any rate of inflation north of there. Stock investors don't root for inflation either.
Praet isn't the only government economist who thinks inflation is a worthwhile goal. The European Central Bank coordinates its policies with our own Federal Reserve and other central banks around the world. Their common goal is to manage economic growth by raising or lowering interest rates.
What Are They up To?
When they choose their words carefully, government economists say that they expect their policy of low interest rates to lead to increased business investment and consumer spending.  Economic growth means more jobs and higher incomes.  Inflation may tick higher, they admit, but this is a good thing.  The prospect of higher prices tomorrow will encourage people to spend today.
Unfortunately for these economists, their policies have not worked.  Interest rates have been driven to historically low levels, but business investment has remained weak.  Stock and bond prices have climbed, but consumer price inflation has been much weaker than expected.
Who Are You Going to Believe, Me or Your Own Eyes?
Economists have often been mistaken, but until now they haven't been much in doubt.  I think what Praet of the European Central Bank really fears is the growing public skepticism about the supposed expertise of his fellow advisors.  If their recommendations have failed, what does this say about the value of their credentials and the validity of their claim to be experts?
One thing gives Praet confidence.  "If you print enough money, you will always get more inflation.  Always."
We'll give him that much.  We've never doubted that policymakers can and will create inflation.  That's why we don't like bonds now.  What we don't believe is that central bank experts can create prosperity by manipulating interest rates.
Better growth will come when businesses have a greater sense of certainty on such things as regulation and taxes.   Those issues have to be addressed by Congress, not central banks.
---
Barry Dunaway, CFA®
Executive Vice President & Director of Research
America First Investment Advisors, LLC
---
This post expresses the views of the author as of the date of publication. America First Investment Advisors has no obligation to update the information in it. Be aware that past performance is no indication of future performance, and that wherever there is the potential for profit there is also the possibility of loss.