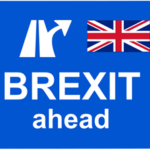 We've been asked a few times whether we had expected voters in the UK to choose to leave the European Union. Did we also foresee the market turmoil that followed?
The short answer is that we did not make any changes to our investment strategy based on a prediction of the "Brexit" vote. Indeed, we think it's impossible to identify ahead of time what will cause any particular bout of market volatility.
Don't get us wrong. We can cite a long list of potential positives and negatives for the financial markets. It's just that the world is too complex to assume that we can forecast how events will unfold. Sometimes, as in the UK vote, there will be an obvious event that leads to volatility. More often, a web of unseen and unknowable cause-and-effect relationships will affect markets.
In other words, we can't know what will cause market volatility or when it will occur. But we can know that market volatility from some source will occur.
How does that help?
We try to own companies that can benefit from volatility and avoid those that are vulnerable. For instance, businesses that have a lot of cash available for investment can benefit from lower stock prices. They can make cheap acquisitions or invest when others can't. Companies that are deeply in debt can't do that. If they can't borrow, they may go bankrupt.
So, we didn't predict "Brexit," but we did predict volatility. Understanding that volatility is ever-present keeps us from assuming that current conditions – whether good or bad – will continue far into the future. We think that's a very helpful insight.
---
Barry Dunaway, CFA®
Executive Vice President & Director of Research
America First Investment Advisors, LLC
---
This post expresses the views of the author as of the date of publication. America First Investment Advisors has no obligation to update the information in it. Be aware that past performance is no indication of future performance, and that wherever there is the potential for profit there is also the possibility of loss.