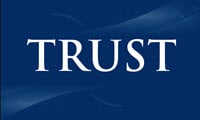 Several potential clients have told us recently that they like the fact that all of us at America First are owners of the firm. Does ownership really make a difference?
We think so.
Here are a few of the benefits to our clients:
1. Everyone at America First cares deeply about the firm's reputation.
We don't want to do anything to jeopardize the trust that clients have in us.
2. Clients speak with decision-makers.
We have no call centers or customer service reps. All of us are part of the decision process when it comes to managing your investments.
3. All owners are pleased to help every client.
Unlike at many firms, no client "belongs" to anyone here. There may be someone here you speak with most often, but you'll find that anyone can help answer questions about your account.
4. Continuity.
Owners aren't job-hoppers. The people you work with today look forward to working with you tomorrow. This is especially important when you want to make sure that people you've come to trust will be there for your loved ones, too.
---
Barry Dunaway, CFA®
Executive Vice President & Director of Research
America First Investment Advisors, LLC
---
This post expresses the views of the author as of the date of publication. America First Investment Advisors has no obligation to update the information in it. Be aware that past performance is no indication of future performance, and that wherever there is the potential for profit there is also the possibility of loss.