(This is part two of a three-part series.)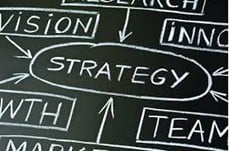 Assessing management is the second part of our test for evaluating an investment idea.  The main thing we want to know is whether the leadership of a company is likely to do a good job of building wealth for shareholders.
How can this be done?
Don't confuse management quality with the price of a stock
The first thing to realize is that management isn't "good" or "strong" simply because recent earnings reports have been favorable and their stock price is up.  Financial commentators often talk this way.  When earnings slip and the stock price falls, the same management will be said to "lack credibility with the Street."
I've never seen a recommendation from a Wall Street firm evaluate managements the way we do.  This isn't too surprising, given that such firms want to keep on good terms with managements in order to win profitable advisory and financing business.
Here's how we evaluate management:
First, we gather all the useful information we can.  This will include several years of annual reports from the company and its key competitors, recent proxy statements, articles that profile the company and its industry, interviews with management, press releases and management presentations.
What we look for:
Does management treat shareholders as partners? Do they admit mistakes, or are they more interested in spinning a positive story?  Does the Letter to Shareholders in the annual report sound as if the CEO wrote it, or is it obviously the work of a public relations firm?
What is the background of key executives and directors? Do top executives have strong operating experience?  If the CEO came from another company, did he or she show an ability to increase wealth for shareholders?  Do company directors have experience that seems genuinely useful?
How are executives compensated? Is compensation tied to creating shareholder wealth?  Many bonus plans focus on growth in earnings per share, but this figure can be manipulated fairly easily.  We like to see pay tied to efforts that will provide a high return on the funds invested in the business.
Do management and directors own a lot of stock? If so, they are more likely to think like owners.  A CEO who doesn't own much stock may be more interested in building an empire and boosting his pay.  This can lead to overpriced acquisitions that hurt shareholders.
Have insiders bought or sold shares lately? If executives and directors have been buying shares, it can be a sign that a stock is cheap.  If they are selling, it may suggest that shares are overpriced.
Does management have a rational business strategy? Will they return cash to shareholders when growth opportunities are scarce?  What is their track record with acquisitions?  Did their stock price drop when past deals were announced?
How much debt are they comfortable using? We want companies to be able to take advantage of difficult times and be able to buy when others need to sell.  This won't happen if a company has a heavy debt burden.
Has management demonstrated good operating skill? Do trends in sales and profits suggest that management is doing a good job?  How does their record compare to that of similar companies?
Do their accounting choices suggest they have integrity? Management can make earnings look good by deferring expenses and accelerating the recognition of revenue.  Conservative accounting choices indicate that management is trustworthy.  Scandals at Enron and Tyco could have been avoided if analysts had read footnotes in annual reports.
Litigation/regulatory troubles. Does the annual report indicate many lawsuits from employees or suppliers?  Are there court records that provide an inside look at how management behaves?  This information can be useful in judging integrity, too.
These questions are useful for both potential investments and those we currently own.  We are always in the position of weighing the evidence to see if we think a management is likely to help create value for our clients.
In the final post in this series, we'll look at how we estimate the value of companies.
---
Barry Dunaway, CFA®
Executive Vice President & Director of Research
America First Investment Advisors, LLC
---
This post expresses the views of the author as of the date of publication. America First Investment Advisors has no obligation to update the information in it. Be aware that past performance is no indication of future performance, and that wherever there is the potential for profit there is also the possibility of loss.